Need help with NECA Turtle mod.

Need help with NECA Turtle mod.
Posted in
Custom Workstation
Hey all. My first post here.
I've been making models and painting miniatures for quite a while. I recently found this site and the Neca turtle figures.
Now I ordered one online and the quality was very good. Bellow are two pictures. One of it how it arrived, and the other with just a bit of extra paint work.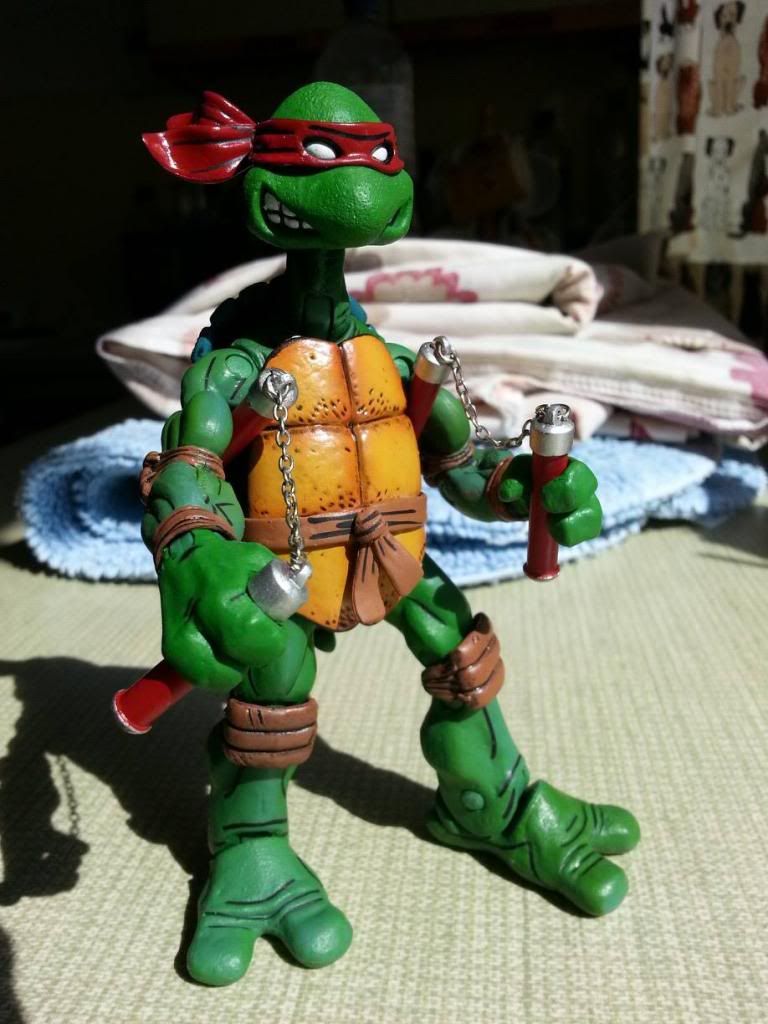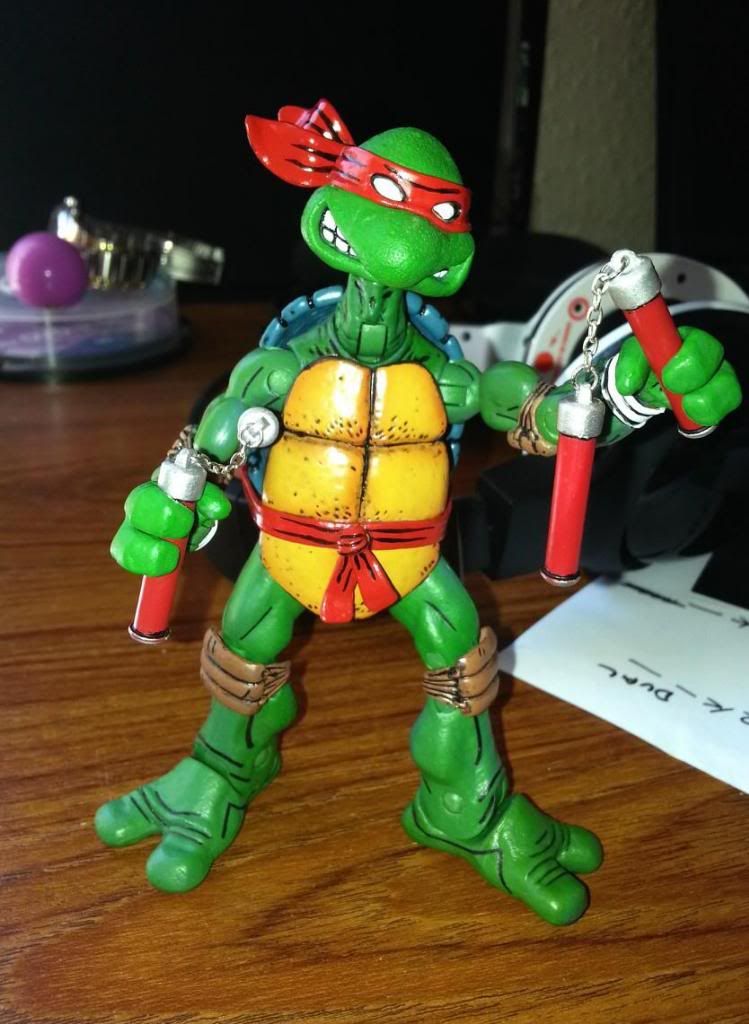 So I ordered a whole set from the same seller. They arrived in terrible condition. Sticky paint work. A tail missing. The wrong heads! The list goes on and on.
So I have decided I will re paint them in the black and white theme seen on the Neca set. I have a few questions.
I can't seem to remove the pivot pins. I have tried heating them up but they still don't move. Has anyone got any advice on how to remove them for these specific figures?
Is there a way to stiffen the joints a bit? These guys have very loose legs.
What would be the best paint to use? I was thinking Citadel primer followed by Citadel white. Then some kind of clear coat.
Is it possible to keep the articulation without the paint wearing off?
I have been through the tutorials on here and they have been very helpful. If anyone can offer any specific advice I would be very grateful.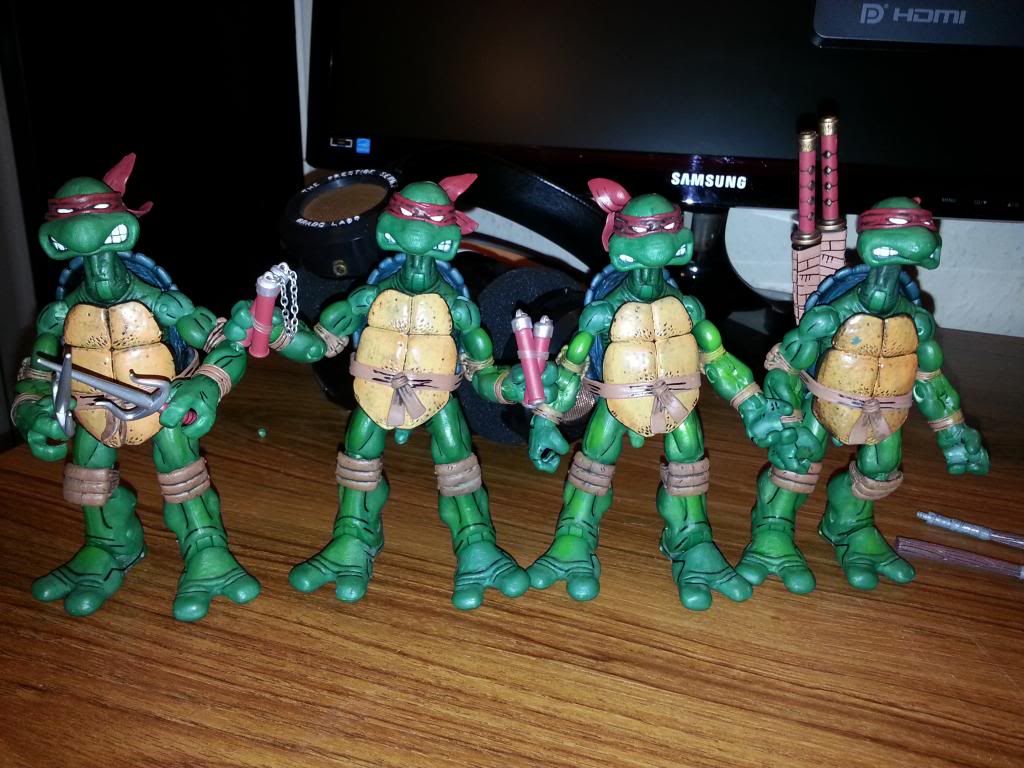 Posted by
lam47
on Saturday, August 17, 2013
User Comments
Teenage Mutant Ninja Turtles on eBay