Wayne's Closet!!!! (9/18/09)
Posted in
Trading Post
Hey guys! Here my trade list. Looking to buy, sell, trade!!! Trading is my first priority and if all else fails, buying or selling works too. If you guys got any questions or interests PM me!!!
WANTS:
Figures
Legend of Zelda Majora's Mask - ZORA LINK figure
HALO 3 Figures:
-Sgt. Johnson
-ODST Tooper "The Rookie" (Series 6) ***MAJOR WANT***
-ODST Spartan (any color, even clear)
-Shipmaster Elite (Series 6)
-Brute War Chieftan (Gold w/ Fuel Rod Canon)
Clone Wars Figures:
-Commander Fox
-Captain Argyus
-Padme Amidala in Adventure Gear
-Luminara Unduli
-Aayla Secura
-Commander Bly
-Waxer
-Any CLONE TROOPER from this series!!!
-Standard or Super Battle Droids
Marvel Figures:
-Iron Man Armored Adventures figure (Standard Iron Man)
-Universe Hobgoblin
Lego BIONICLES:
-Stronius (Glatorian Legends)
-Ackar (Glatorian Legends)
-Vorox (Glatorian)
-Skrall (Glatorian)
-Berix (Glatorian Small Set)
-Attakus (Glatorian Small Set)
-Raanu (Glatorian Small Set)
-Zesk (Glatorian Small Set)
Games
Star Wars Miniatures:
-Vader's Secret Apprentice (Force Unleashed #43) ***HUGE WANT***
-Apprentice Redeemed (Force Unleashed #25) ***BIG WANT***
-Cade Skywalker Bounty Hunter
-Dark Trooper (Force Unleashed #31)
-Padme Amidala Snow Bunny and Arena Outfit
-Marasiah Fel
-Interested in boosters and lots as long as everything is complete.
Star Wars: The Force Unleashed for XBOX 360
HAVES: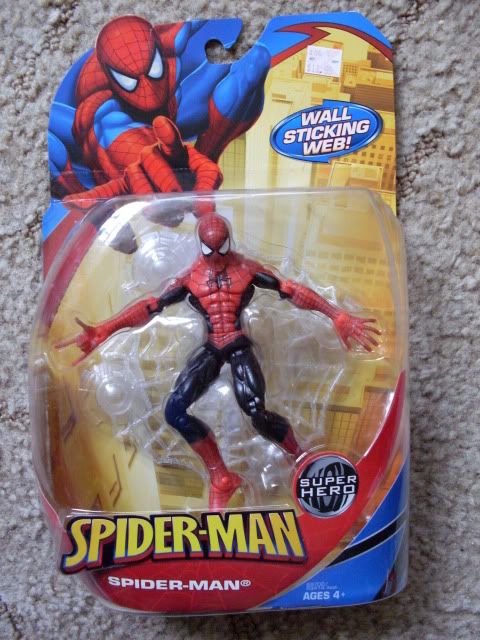 Spiderman Classics Figure MOC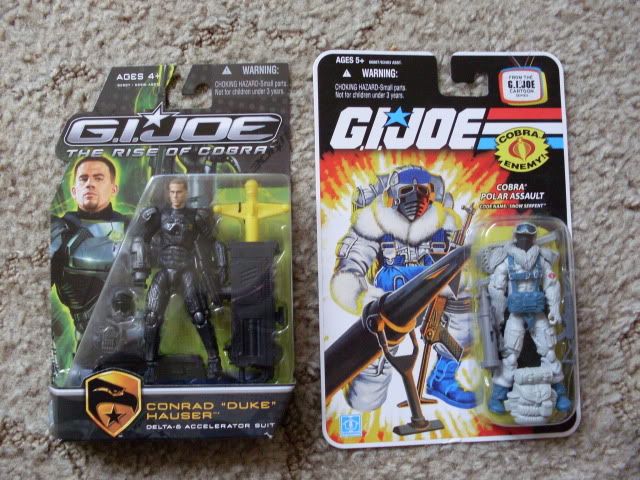 G.I. Joe MOC: Duke in Accelerator Suit, Snow Serpent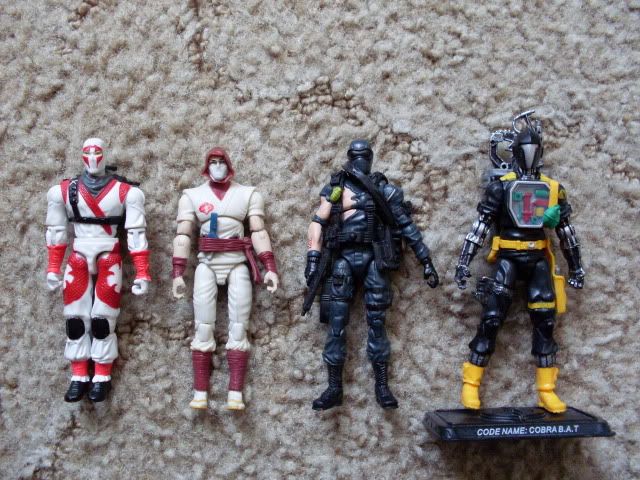 G.I. Joe Loose: Storm Shadow, Storm Shadow (Comic Pack), Snake Eyes (Comic Pack), Cobra B.A.T. (All figs come complete with their weapons - not shown)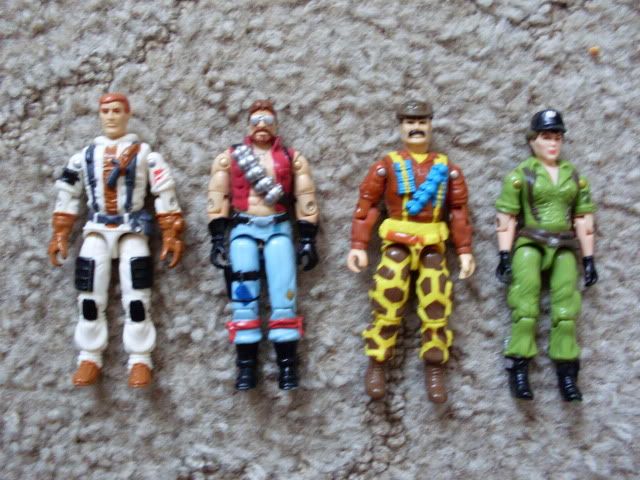 G.I. Joes Loose: Old School Joes that I have no idea who they are, lol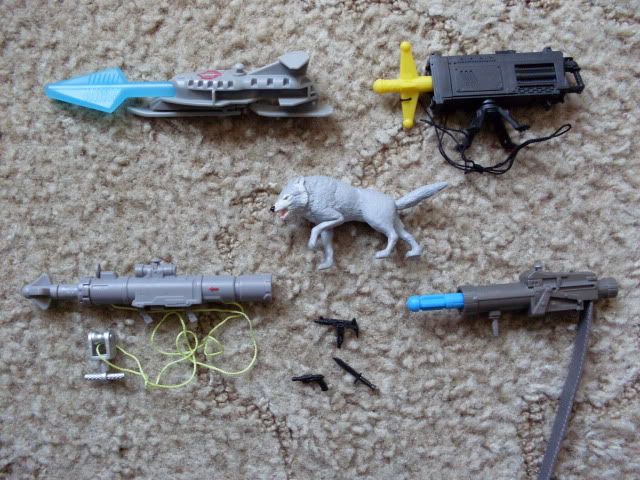 G.I. Joe Accessories: Projectile Weapons and Wolf (Timber) from Rise of Cobra figures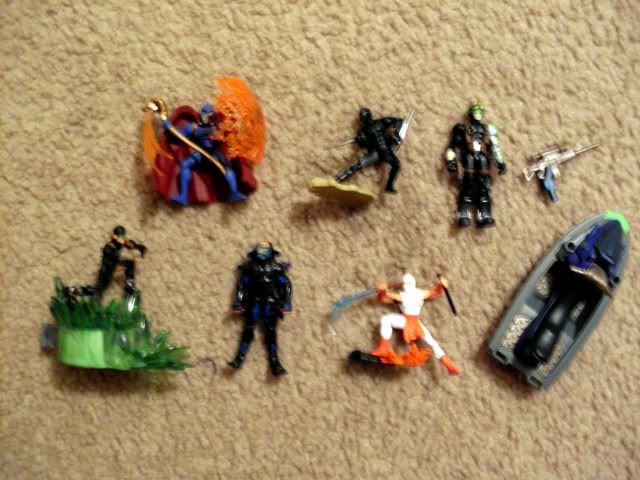 G.I. Joe Sigma 6 Mission Sized Figures (I also have a Dragonhawk and the Raft thing w/ motorized propellor)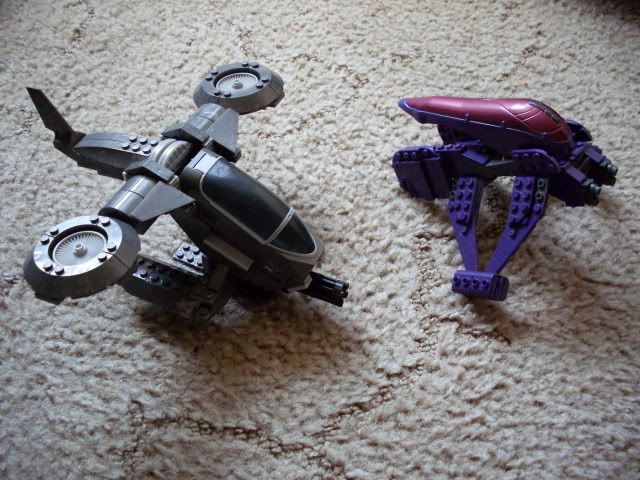 Halo Wars Megabloks: Hornet w/ Spartan and Banshee w/ Elite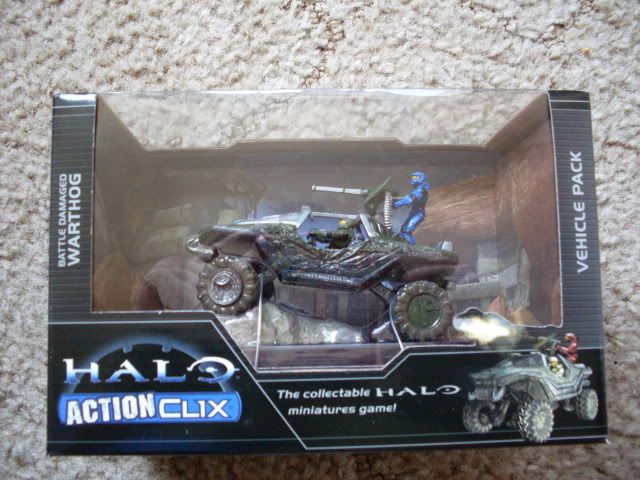 Halo ActionClix Battle Damaged Warthog Set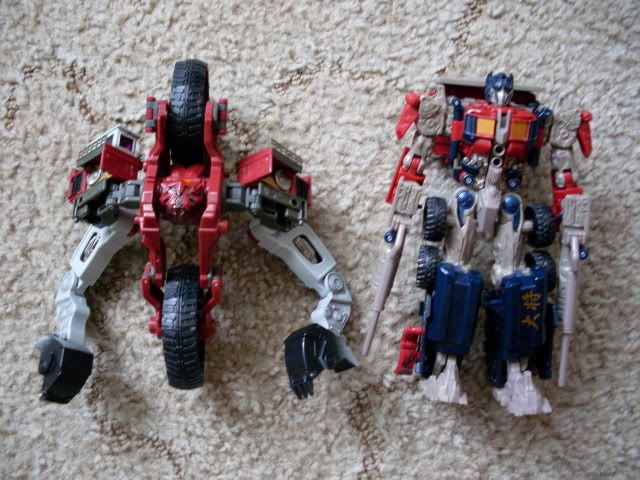 Transformers ROTF: Demolishor (Pre-Release figure) and Optimus Prime Voyager w/ Instructions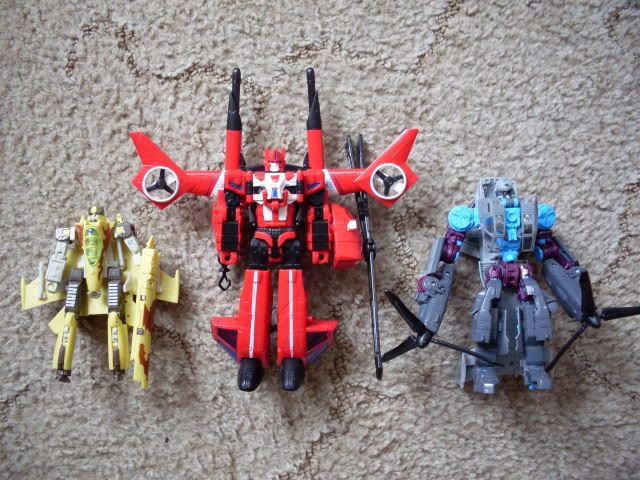 Transformers Universe: Divebomb (incomplete), Autobot Blades w/ Instructions, and Incinerator w/ Instructions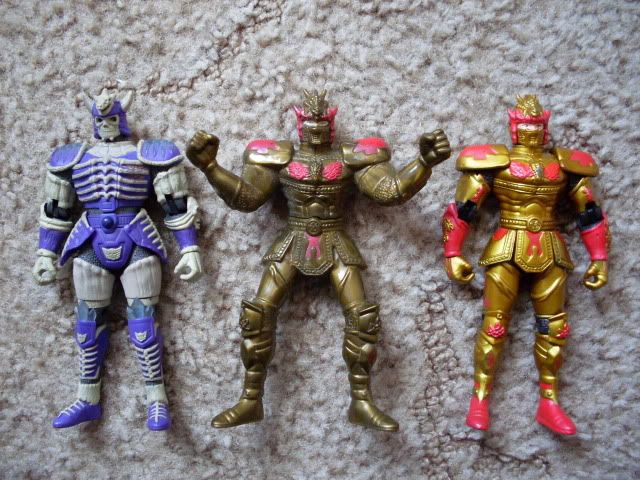 Mystic Knights of Tir Na Nog: I don't remember their names, lol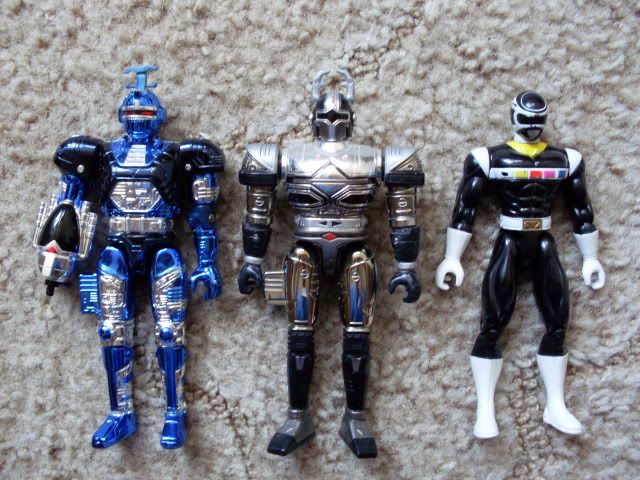 Beetle Borgs and a Power Ranger in Space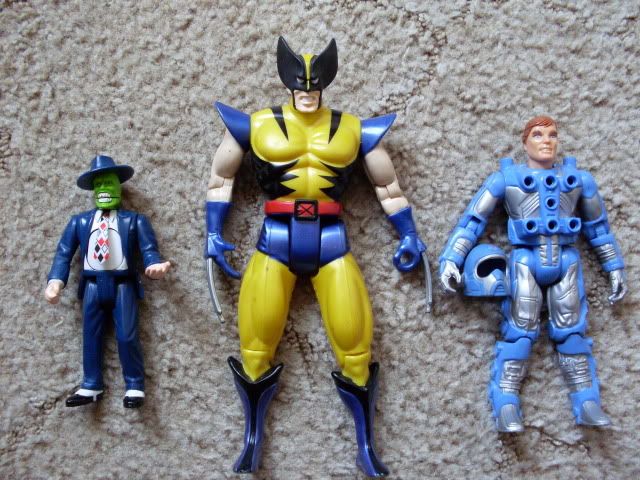 The MASK figure (Exploding Stomach), a Giant Wolverine, and Centurion Ace McCloud (Figure Only)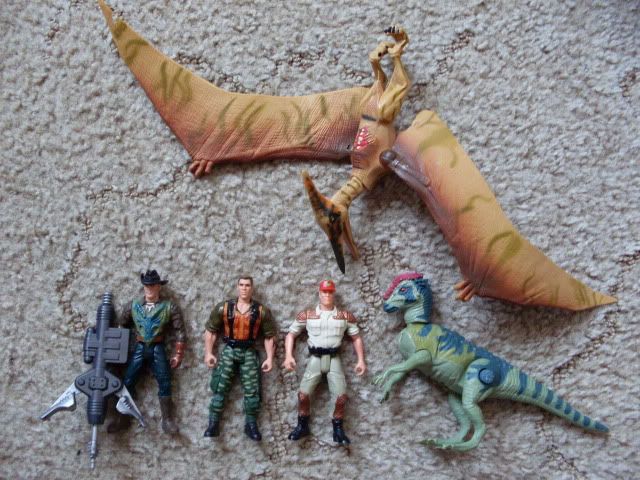 Jurassic Park: Pteranodon (Electronic), Ram head Dino, Roland Tembo w/ Weapon, Dieter Stark, and Jaws Jackson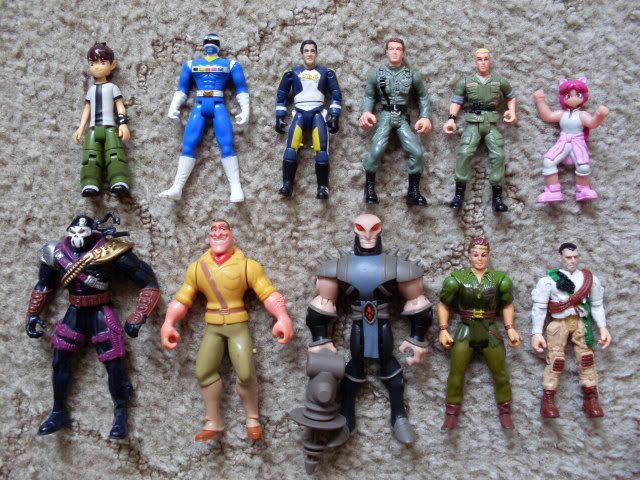 Random Figures: Ben 10, Godzilla Movie Soldiers, KanJar Ro (Batman B&B), Power Ranger in Space, thats all I know...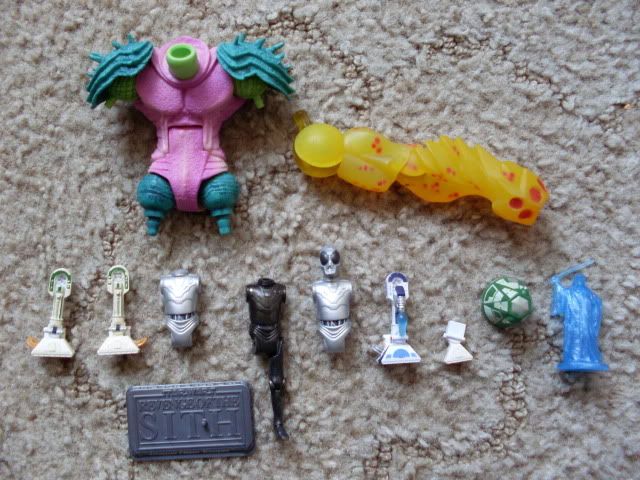 BAF Parts/Build-A-Droid - Annihilus Torso and Nemesis Left Arm, Star Wars Random Droid Pieces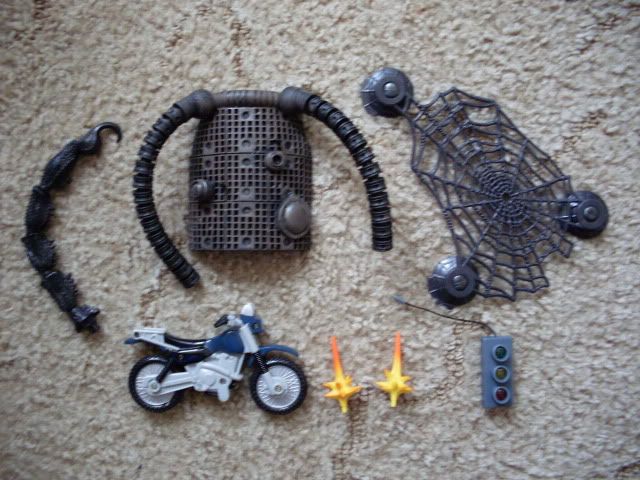 Random Accessories!!! Thats all I can say...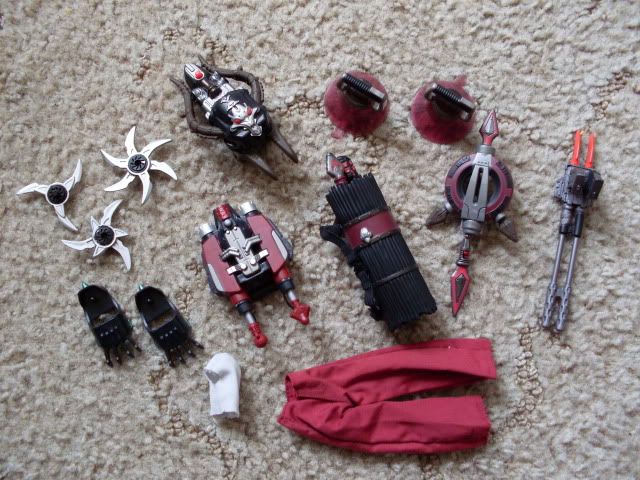 G.I. Joe Sigma 6 Weapons and Accessories
Thanks for looking!!!