Food for Thought Custom Contest

Customizing is hungry work, and this challenge will only make it worse! The goal of this one is to make a custom figure that revolves around food or drink in some way. Entries can be mascots of some sort, such as Chester Cheetah, Green Giant, Tony the Tiger, Burger King, or the Noid. They can also literally be made of food such as Powered Toast Man, Kool-aid Man, Major McCheese or the Food Fighters. Things like the Barnyard Commandos are allowed, even though they are only indirectly related to food.
-Occupations related to food are fair game for this contest. Such as chefs, butchers, bartenders, waiters, baristas, etc.
-Entries have to be more than just the inclusion of a food item, entries must revolve around food in some way. So you can't just slap a slice of pizza on a Ninja Turtle, or include a chimichanga with a Deadpool custom.
-No dioramas will be allowed for this contest.
-As always there are no size restrictions for this contest. You may use any sort of materials, parts, tools or techniques that you wish. Whatever gets the job done..
Please remember to follow the
Contest Rules
and to
Vote Fairly
.
What is the contest schedule?
| | |
| --- | --- |
| Begins: | Contest Closed |
| Ends: | August 31st, 2013 - Last day for submissions. No exceptions! Cut off is at midnight Central Standard Time. |
| Voting: | September 1st - 7th. |
| Managed By: | Green Skin |
Example Pictures for Ideas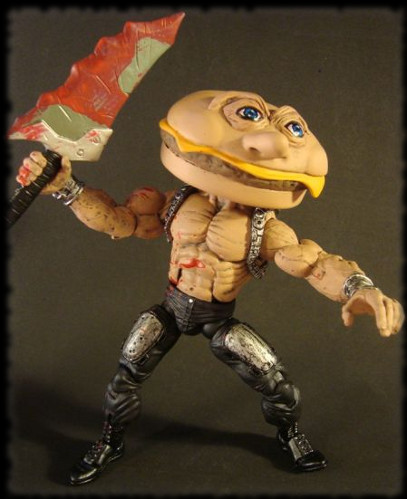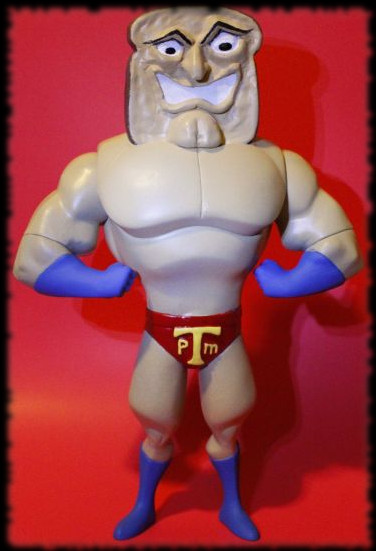 View Contest Entries

User Comments