Package Deal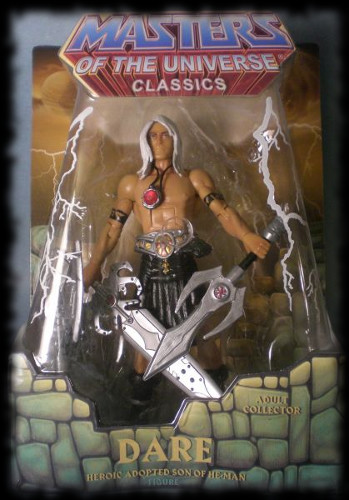 View Contest Entries

Almost every toy begins its' retail life sealed inside a plastic or cardboard prison. A custom-made package is the proverbial cherry on top of your action figure masterpiece that can add that last bit of authenticity to your work. The object of this challenge is simple: all you have to do is make a custom package to go along with your contest submission.
- There are no limitations on subject matter, beyond Figure Realm's general content rules. You can make whatever you want, so long as you also create a custom package to go along with it.
- Every participant must customize both a figure (or similar toy item, see further below) and a package for it. You can't just pop an old custom or an unaltered figure into your custom packaging and call it a day.
- At least one of your entry photos MUST depict your custom inside the package you made. You're free to use your remaining photos as you see fit.
- Keep in mind that toy packaging can take many forms: boxes, cards, clamshells, baggies, capsules, etc. It can be as simple, or complex, as you want. You can make a new package for your toy completely from scratch, or simply modify an existing one. Don't be afraid to come up with something really creative and imaginative, like the wild stuff we often see with exclusives at conventions.
- In addition to figures, vehicles, playsets, and similar miscellaneous toy paraphernalia are legal things to make.
- Don't forget that contest entries are supposed to be anonymous until the conclusion of the voting process, so don't plaster your name and/or personal logos all over your package!
- As usual, you can employ whatever base figures, parts, tools, materials, etc. you wish to create your submission(s). In particular, you may find computer printed text/graphics to be useful when designing and customizing toy packaging.
What is the contest schedule?
| | |
| --- | --- |
| Begins: | Contest Closed |
| Ends: | February 15th, 2014 - Last day for submissions. No exceptions! Cut off is at midnight Central Standard Time. |
| Voting: | February 16th - 22nd. |
| Managed By: | Patraw |
What are the rules of the contest?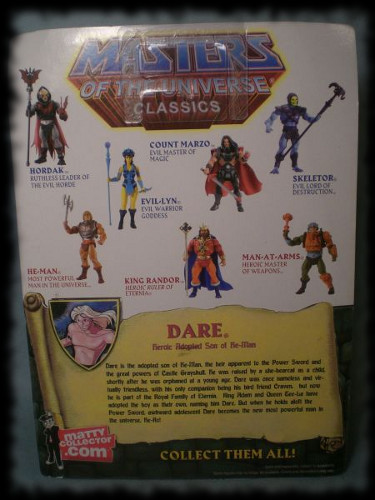 Please use the form here to submit your custom figure.
At least a paragraph description is required with your entry. This paragraph, at a minimum, should answer the following questions:

How was this custom customized?
How does the custom fit into the contest theme?

You may submit up to three different entries for the contest.
Please only submit figures that were created for this contest. Do not submit old figures from the Showcase or previous contest entries.
Your entry should not be posted on this website, any other website, or anywhere on the internet until the contest is completely over.
The pictures for your entry will remain hidden until the contest ends and the voting begins.
Your identity will remain hidden until after the voting completes.
Do not include names, logos, signatures or anything on the pictures that will give you away as the creator of the custom. We want to keep the customizer's identity a secret until the contest is over.
Don't wait until the last day to submit your entries. If your internet is down, or something happens beyond your control, you will miss the contest! Also keep in mind how many customs you can submit in one day. You may not be able to submit all your entries in one day.
The contest is purely for fun... well... and bragging rights!
How does the contest voting work?
Anyone can vote for their favorite customs in the contest, you don't even have to submit anything to the contest! You do have to be logged-in to your Figure Realm account though so we can keep track of the votes. Only appointed Figure Realm staff can see the votes, so anonymity is guaranteed. Voting begins once the entry deadline is met and lasts for a week.
It's hard to choose just one custom to vote on when there are tons of great entries, so Figure Realm has a unique voting system where you can vote on ALL the customs! When you click on an entry to view, there's a bar with buttons on it that lets you give the custom anywhere from 1 to 5 Stars. 1 Star means you think they could have done a better job on the custom while 5 Stars means you think they did a perfect job. The votes for each entry are added up when voting is closed and averaged-out to determine the winners. Also, don't abuse the system. Don't give your own custom 5 Stars and then give everyone else 1 Star to boost your rating. Remember, the votes are monitored.
Some points you might consider when casting your vote: Is the figure well-made? Is the paint smooth or crusty? Are there noticeable fingerprints on the sculpted parts? Is it an original custom? Is it accurate to the source-material (comics, photos, description in a book)? Are the pictures clear enough to see the details? Did the creator take the time to include a back-story or recipe? Is the custom so unbelievably awesome that you'd trade your dog for it?
Craftsmanship and creativity are major factors to consider, but ultimately your vote should depend on how much you like the custom, and how well you feel it fits the contest theme.
User Comments