Package Deal Custom Contest

Almost every toy begins its' retail life sealed inside a plastic or cardboard prison. A custom-made package is the proverbial cherry on top of your action figure masterpiece that can add that last bit of authenticity to your work. The object of this challenge is simple: all you have to do is make a custom package to go along with your contest submission.
- There are no limitations on subject matter, beyond Figure Realm's general content rules. You can make whatever you want, so long as you also create a custom package to go along with it.
- Every participant must customize both a figure (or similar toy item, see further below) and a package for it. You can't just pop an old custom or an unaltered figure into your custom packaging and call it a day.
- At least one of your entry photos MUST depict your custom inside the package you made. You're free to use your remaining photos as you see fit.
- Keep in mind that toy packaging can take many forms: boxes, cards, clamshells, baggies, capsules, etc. It can be as simple, or complex, as you want. You can make a new package for your toy completely from scratch, or simply modify an existing one. Don't be afraid to come up with something really creative and imaginative, like the wild stuff we often see with exclusives at conventions.
- In addition to figures, vehicles, playsets, and similar miscellaneous toy paraphernalia are legal things to make.
- Don't forget that contest entries are supposed to be anonymous until the conclusion of the voting process, so don't plaster your name and/or personal logos all over your package!
- As usual, you can employ whatever base figures, parts, tools, materials, etc. you wish to create your submission(s). In particular, you may find computer printed text/graphics to be useful when designing and customizing toy packaging.
Please remember to follow the
Contest Rules
and to
Vote Fairly
.
What is the contest schedule?
| | |
| --- | --- |
| Begins: | Contest Closed |
| Ends: | February 15th, 2014 - Last day for submissions. No exceptions! Cut off is at midnight Central Standard Time. |
| Voting: | February 16th - 22nd. |
| Managed By: | Patraw |
Example Pictures for Ideas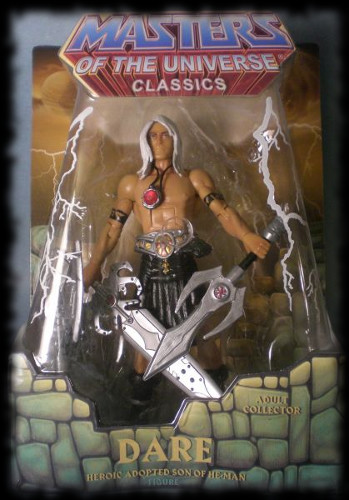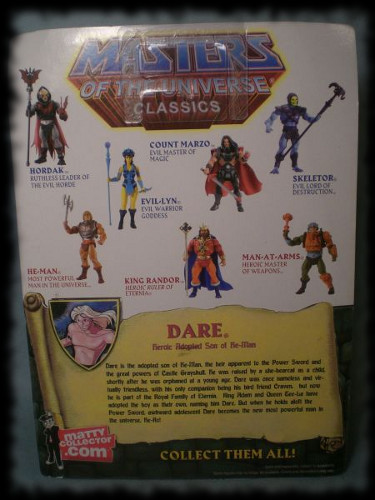 View Contest Entries

User Comments