Battle for Middle Earth Custom Contest

Unaltered toys shall not pass! The object of this challenge is to make a custom of one of the many characters/things from J.R.R. Tolkien's Middle Earth fantasy setting
- The original books, and any and all official interpretations of Tolkien's works into other media, are fair game. Your custom can be based on characters/things from the novels, movies, cartoons, video games, toy lines, etc. While most people will think of The Hobbit, The Fellowship of the Ring, The Two Towers, and The Return of the King, don't forget about the lesser known source material like The Silmarillion and Unfinished Tales.
- Similar or derivative works, like Dungeons & Dragons and other high fantasy settings, are not legal. The focus of this contest is solely upon the mythical world and characters of J.R.R. Tolkien.
- "In-universe" amalgams or reinterpretations are okay, but you MAY NOT combine Tolkien characters with unrelated intellectual properties and genres. For example, you could make Gollum a Ring Wraith if you wanted to, but you're not allowed to submit stuff like Deadpool Gandalf or Cyborg Bilbo. You can be creative, just try to retain the spirit/flavor of the fictional universe in doing so.
- In addition to regular figures, you may also make dioramas/playsets (Weathertop, Hobbiton, Rivendell, Moria, etc.), mounts (horses, wargs, elephants, giant eagles, etc.), and fantastic creatures (ents, balrogs, Shelob, Smaug, etc.)
- You may utilize whatever base bodies, parts, materials, and tools you like to bring your Middle Earth customs to life. The Dark Lord Sauron will bestow gold, silver, and bronze Rings of Power (a.k.a., Figure Realm trophies) upon the three best entries!
Please remember to follow the
Contest Rules
and to
Vote Fairly
.
What is the contest schedule?
| | |
| --- | --- |
| Begins: | Contest Closed |
| Ends: | March 15th, 2014 - Last day for submissions. No exceptions! Cut off is at midnight Central Standard Time. |
| Voting: | March 16th - 22nd. |
| Managed By: | Patraw |
Example Pictures for Ideas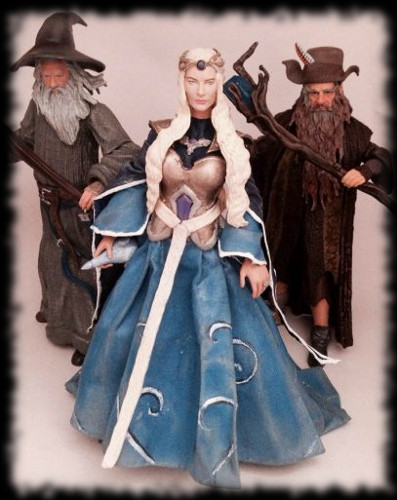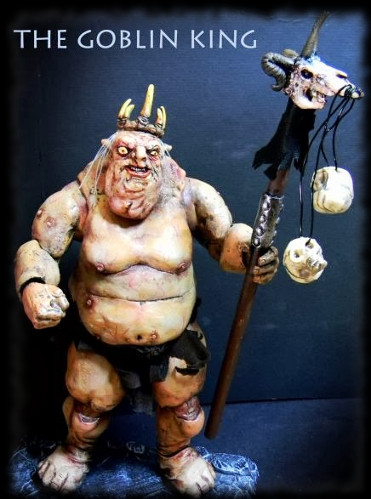 View Contest Entries

User Comments