Polaris 2 Custom Contest

Long have men been driven mad who dwell too deep in the contest vaults. There they find contests will no discernible theme that defy attempts to make sense of them. To quell the chaos we now venture into the vaults in an attempt to make sense of them.
Polaris is by far the toughest of the old contests to give a meaning to. With no obvious theme to attach to it, we will get a little creative. The objective of this contest is to create a custom of a magnetism or electricity based character.
-Jedi and Sith capable of using force lightning are allowed.
-Only raw electricity and magnetism are allowed. No characters wielding plasma, particle or laser type abilities/weapons.
-Original characters are allowed.
-Dioramas are allowed for this contest.
-As always there are no size restrictions for this contest. You may use any sort of materials, parts, tools or techniques that you wish. Whatever gets the job done.
Please remember to follow the
Contest Rules
and to
Vote Fairly
.
What is the contest schedule?
| | |
| --- | --- |
| Begins: | Contest Closed |
| Ends: | September 15th, 2014 - Last day for submissions. No exceptions! Cut off is at midnight Central Standard Time. |
| Voting: | September 16th - 22nd. |
| Managed By: | Green Skin |
Example Pictures for Ideas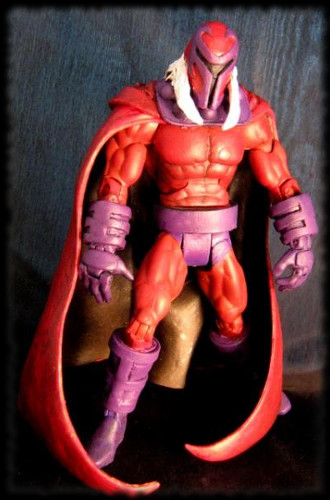 View Contest Entries

User Comments