Sidekicks Custom Contest

People tend to forget how important friends and sidekicks are in a hero's life, so we've decided to dedicate this month's contest to them. How many crimes have been prevented thanks to Oracle's prompt intel? How many sinister plots have been successfully completed thanks to the fierce and blind loyalty of his henchmen? How many times has Robin gladly taken a BAT-tering for Batman? Ha ha...but they are more than just meat-shields! They are loyal companions, a confiding ear, the support beams that hold our spirits high, no matter what terrors we must face. They are as important as those little jagged metal thingies inside clocks, cogs? Yes! They are the cogs in our clocktower, keeping us ticking steady and always forward, like time itself. That was almost beautiful, eh?
Nightmare's Notes:
-We're looking for sidekicks, friends, henchmen, in general, people who help a character on a fairly constant basis. Alfred (Batman), Hydra Soldiers (Red Skull), Scooby-Doo (Shaggy), Baroness (Cobra Commander), all acceptable, and as always, feel free to ask questions on the boards!
-In your custom description, be sure to include the name of the character that your entry is a sidekick of.
Please remember to follow the
Contest Rules
and to
Vote Fairly
.
What is the contest schedule?
| | |
| --- | --- |
| Begins: | Contest Closed |
| Ends: | February 29th, 2008 - Last day for submissions. No exceptions! Cut off is at midnight Central Standard Time. |
| Voting: | March 1st - 7th. |
Example Pictures for Ideas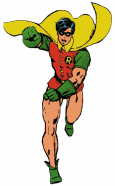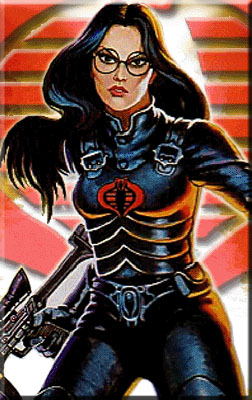 View Contest Entries

User Comments