Tales of the West Custom Contest
Bandits on horse-back overtaking a speeding train, Indians fighting back against their oppressors, a Lady of the Night breaking a bottle across a cheap-man's skull, a lone gunman riding-off into the sunset, what do they all have in common? They are all the rough-and-tumble people who survived the Wild West! For this month's custom contest, we kick-around the old tumbleweed and reminisce about the old Western years we so fondly watched on the big-screen and your grandparents read about in dime store novels. Any character from that era in history is acceptable, it's not just limited to Cowboys and Indians! Remember those portly town-mayors? Those skinny bank-tellers? Robbers with bandanas wrapped around their faces? Women with frilly dresses who all seemed to be called "Jezebel"? The train-conductor with his shiny gold pocket-watch? They were all there and we want to see them again in all their bullet-blazing glory!
Original characters are always welcome! Write a story for your customs, give them classic names like Three-Toed Pete or Ravagin' Rosalyne, just have fun with them!
In the dust of the West, there are legends. Tales told of men and women who rode the plains - Outlaws or Lawmen, Bounty hunters and explorers who carved the land between them. Some shunned for their appearance, others loved for their morals, all have a place in history. All are remembered. Many are honored.

And some, it is whispered on dark windy nights, roam the West still... ~Kern
Please remember to follow the
Contest Rules
and to
Vote Fairly
.
What is the contest schedule?
| | |
| --- | --- |
| Begins: | Contest Closed |
| Ends: | March 31st, 2008 - Last day for submissions. No exceptions! Cut off is at midnight Central Standard Time. |
| Voting: | April 1st - 7th. |
Example Pictures for Ideas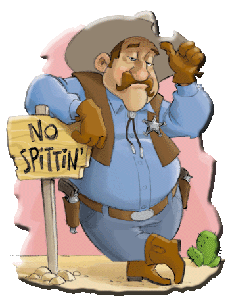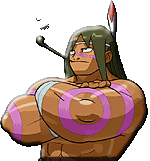 View Contest Entries

User Comments