Dioramas I Custom Contest

You've been wanting to make a great display for your figures and now's the time to do it! This month you can break-out those old shoe-boxes and make whatever crazy scenery you want! Every figure needs their own space, they all need a place to stretch-out and relax. Maybe make an office for The Question, a gallery for your Iron Man or armory for Punisher, a locker-room where your heroes can go shower after a hard day. It's up to you, just make it look cool!
Prizes:
1st Place wins a Nick Fury, Agent of Shield Replica Needle Gun! ($150 Value)
2nd Place wins a Free Custom Repaint by Dr Nightmare! ($10,000 Value!)
3rd place wins a Mystery Box! (It has a Value!)
Winners can at any time choose to pass on their prize and receive a Mystery Box instead! (3rd Place just automatically wins one) Note, the gun comes with a display stand and certificate of authenticity.It does not come with the SHIELD badge, I'm keeping that, because I'm grinchy like that.
Nightmare's Notes
-Please submit only new dioramas created specifically for this contest, not old ones. The size of the dioramas should be large enough to fit the figure comfortably, use your discretion. There is no required scale, you can make it for small GI Joes if you want.
-Get creative, there are lots of things around the house you can use to make stuff. You can make mini-posters and magazines by printing them out, you can even make wallpaper or print-out mountains, then glue that to some cardboard and you have an instant backdrop! Lots of neat things to make.
-You can go buy pre-made furniture/props at the toy or craft store, no problem, but remember that your diorama has to be mostly "home-made". You can buy pre-made wallpaper and props, but you can't go out and buy a Barbie Dreamhouse and submit it.
-One more thing, you must include at least one custom in your pictures when submitting your entry! But you don't have to make an entirely new custom, you can use a custom you've made before. The diorama should give you enough to worry about! Good Luck.
Please remember to follow the
Contest Rules
and to
Vote Fairly
.
What is the contest schedule?
| | |
| --- | --- |
| Begins: | Contest Closed |
| Ends: | February 28th, 2009 - Last day for submissions. No exceptions! Cut off is at midnight Central Standard Time. |
| Voting: | March 1st - 7th. |
Example Pictures for Ideas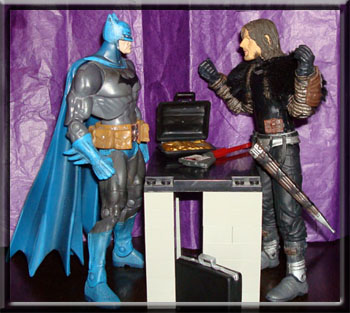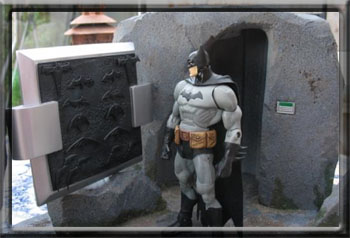 View Contest Entries

User Comments