Cyberpunk Custom Contest

The Earth we knew is no more. It is now run by the cockroaches, weapons rule the broken cities and microchips are worth more than gold. Some are worth more than the lives that guard them, this is the world of Cyberpunk. People of all sorts of seedy backgrounds band together to carve a life out of the dead metal husk this planet has become. Plasma rifles and big spiky boots are the weapons of choice, techno-domination the goal, how will you achieve it!
"Cyberpunk features advanced science, such as information technology and cybernetics, coupled with a degree of breakdown or radical change in the social order. Cyberpunk often centers on a conflict among hackers, artificial intelligences, and megacorporations, and tend to be set in a near-future Earth, rather than the far-future settings or galactic vistas. The settings are usually post-industrial dystopias but tend to be marked by extraordinary cultural ferment and the use of technology in ways never anticipated by its creators ("the street finds its own uses for things")." - Cyberpunk Wiki
The usual rules apply. No full body cyborgs for the most part. The cyberpunk review has a good list of references. A good ref you can find stuff for online is the tabletop game Shadowrun.
http://en.wikipedia.org/wiki/Cyberpunk
http://www.cyberpunkreview.com/
-= Update =-
* Full body cyborgs and androids will be allowed IF they are Ghost In The Shell characters.
Please remember to follow the
Contest Rules
and to
Vote Fairly
.
What is the contest schedule?
| | |
| --- | --- |
| Begins: | Contest Closed |
| Ends: | December 31st, 2009 - Last day for submissions. No exceptions! Cut off is at midnight Central Standard Time. |
| Voting: | January 1st - 7th. |
Example Pictures for Ideas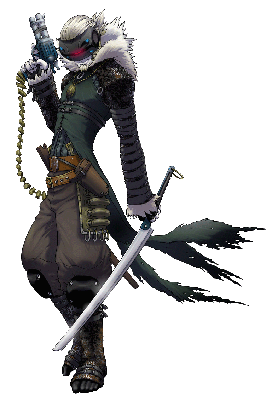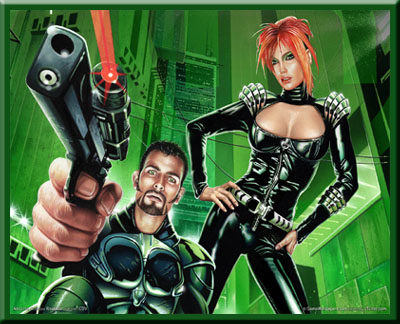 View Contest Entries

User Comments