Battle Damage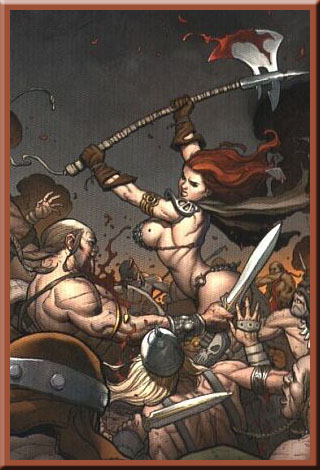 View Contest Entries

It's battle damage time at Figure Realm this month, and it isn't going to be pretty! A simple black eye won't cut it--we want to see characters that are REALLY messed up: clothes/uniforms ripped to shreds, dents, bullet holes, scorch marks, lacerations, shattered glass, broken bones, missing body parts, exposed circuitry, knocked out teeth, you name it. Your custom figure(s) should look like it just barely survived the battle-to-end-all-battles (and maybe they still won't make it, if they don't get to a hospital or repair bay ASAP).
While it's certainly tempting to go with purely physical damage, don't be afraid to get creative with your entries--all kinds of crazy stuff can, and does, happen during fantasy fights between superhuman opponents (and it doesn't necessarily have to be violent and/or gory to be profoundly detrimental to the victim). Maybe your character got zapped with a time-altering spell that instantly turned them into a fragile old man or woman, or, conversely, an infant. Perhaps your custom's flesh has been transmuted into stone by the gaze or touch of a mythical creature, petrifying them on the spot. Basically, any bad/adverse condition that a person/thing could be afflicted with during a battle, and that you can find a way to depict visually, is fair game for this month's theme.
- The damage on your figure MUST have resulted from a fight of some sort with someone/something else, not from some other kind of event or a pre-existing condition.
- Don't forget to give us an entertaining blow-by-blow recounting of just how your character got trashed in your entry description. If the Rhino spent a productive day bouncing your battle damaged Spider-Man from one end of New York City to the other, tell us all about it!
- There are no size/scale restrictions on your custom and you can use whatever parts/materials/tools you like to beat your toy figure to within an inch of its' plastic life.
What is the contest schedule?
| | |
| --- | --- |
| Begins: | Contest Closed |
| Ends: | April 30th, 2011 - Last day for submissions. No exceptions! Cut off is at midnight Central Standard Time. |
| Voting: | May 1st - 7th. |
What are the rules of the contest?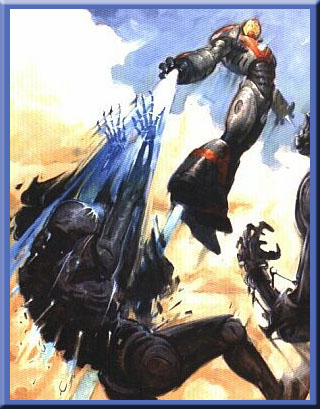 Please use the form here to submit your custom figure.
At least a paragraph description is required with your entry. This paragraph, at a minimum, should answer the following questions:

How was this custom customized?
How does the custom fit into the contest theme?

You may submit up to three different entries for the contest.
Please only submit figures that were created for this contest. Do not submit old figures from the Showcase or previous contest entries.
Your entry should not be posted on this website, any other website, or anywhere on the internet until the contest is completely over.
The pictures for your entry will remain hidden until the contest ends and the voting begins.
Your identity will remain hidden until after the voting completes.
Do not include names, logos, signatures or anything on the pictures that will give you away as the creator of the custom. We want to keep the customizer's identity a secret until the contest is over.
Don't wait until the last day to submit your entries. If your internet is down, or something happens beyond your control, you will miss the contest! Also keep in mind how many customs you can submit in one day. You may not be able to submit all your entries in one day.
The contest is purely for fun... well... and bragging rights!
How does the contest voting work?
Anyone can vote for their favorite customs in the contest, you don't even have to submit anything to the contest! You do have to be logged-in to your Figure Realm account though so we can keep track of the votes. Only appointed Figure Realm staff can see the votes, so anonymity is guaranteed. Voting begins once the entry deadline is met and lasts for a week.
It's hard to choose just one custom to vote on when there are tons of great entries, so Figure Realm has a unique voting system where you can vote on ALL the customs! When you click on an entry to view, there's a bar with buttons on it that lets you give the custom anywhere from 1 to 5 Stars. 1 Star means you think they could have done a better job on the custom while 5 Stars means you think they did a perfect job. The votes for each entry are added up when voting is closed and averaged-out to determine the winners. Also, don't abuse the system. Don't give your own custom 5 Stars and then give everyone else 1 Star to boost your rating. Remember, the votes are monitored.
Some points you might consider when casting your vote: Is the figure well-made? Is the paint smooth or crusty? Are there noticeable fingerprints on the sculpted parts? Is it an original custom? Is it accurate to the source-material (comics, photos, description in a book)? Are the pictures clear enough to see the details? Did the creator take the time to include a back-story or recipe? Is the custom so unbelievably awesome that you'd trade your dog for it?
Craftsmanship and creativity are major factors to consider, but ultimately your vote should depend on how much you like the custom, and how well you feel it fits the contest theme.
User Comments