Fairy Tales Custom Contest

Uh-oh, the kids want to hear a Fairy Tale, but you pawned the story book to get that last DC Universe Classics character you needed to complete the Collect & Connect figure (now, that's quality parenting!)--looks like you're going to have to crack open the toy box, wrangle up some figures, and improvise. The goal of this challenge is to customize any character/thing from the Fairy Tale of your choice.
- For the purpose of this contest, you may consider a Fairy Tale to be loosely classified as any pre-industrial age folk story or legend dealing with the fantastic or supernatural. Fables, nursery rhymes, parables, apologues, and similar/related works, are also fair game as far as subject matter goes. Even literary scholars disagree on what should, or should not, be defined as a Fairy Tale, so, don't worry about the classification too much--we're going to be pretty liberal here.
- The story you pick as your focus doesn't necessarily have to be "old"; many contemporary authors, particularly those that write fiction for children and young adults, have penned adventures that would fall into the Fairy Tale genre. Modern adaptations of classic stories in another medium (movies, cartoons, comic books, video games, etc.) are also acceptable.
- Some examples of stories that you could use characters from for this challenge include: Alice in Wonderland, Beauty and the Beast, the Boy Who Cried Wolf, Cinderella, the Emperor's New Clothes, the Frog Prince, the Gingerbread Man, the Golden Goose, Goldilocks and the Three Bears, Hansel and Gretel, Jack and the Beanstalk, the Little Mermaid, Little Red Riding Hood, the Pied Piper of Hamelin, the Princess and the Pea, Puss in Boots, Rapunzel, Rumpelstiltskin, the Seven Voyages of Sinbad the Sailor, Sleeping Beauty, Snow White and Rose Red, Three Billy Goats Gruff, the Three Little Pigs, Thumbelina, the Ugly Duckling, and the Wonderful Wizard of Oz.
- You can customize a traditional interpretation of the Fairy Tale character of your choice OR you may reinterpret/redesign them however you see fit. If you've ever dreamed of making a horror, sci-fi, steampunk, western, etc., version of Snow White, here's your opportunity.
- There are no size/scale restrictions and you can use whatever parts, materials, tools, and techniques that you wish, including a pinch of magic pixie dust (Figure Realm assumes no responsibility for any accidents resulting from the improper use of pixie dust.)
On a final note, regarding the contests in general, there's been concern expressed to me, from time-to-time, that it's often too easy to guess the identities of contest participants, due to subtle, and not-so-subtle, clues in the presentation of their entries, despite the anonymous nature of the challenges. To some extent that's unavoidable, as we all tend to have unique mannerisms and styles, but I'd just like to encourage everyone (including myself) to try to mix things up a bit to help keep the voters guessing.
Please remember to follow the
Contest Rules
and to
Vote Fairly
.
What is the contest schedule?
| | |
| --- | --- |
| Begins: | Contest Closed |
| Ends: | April 30th, 2012 - Last day for submissions. No exceptions! Cut off is at midnight Central Standard Time. |
| Voting: | May 1st - 7th. |
Example Pictures for Ideas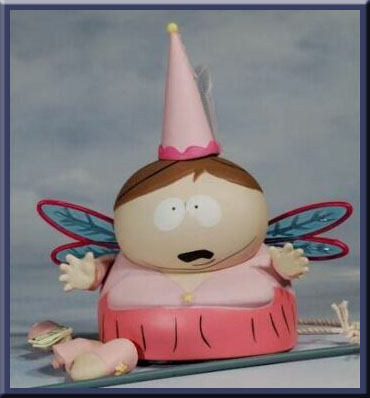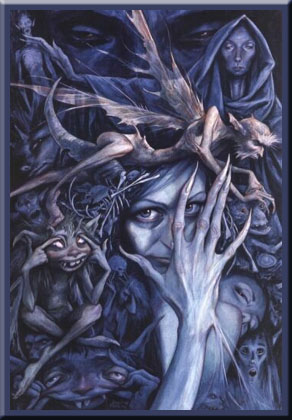 View Contest Entries

User Comments