Dioramas II Custom Contest

Your little plastic friends would all like a space to call their own and this is your opportunity to give it to them! Whether it's the Bat Cave, Pee-Wee's Playhouse, Snake Mountain, the Technodrome, or just a rotten log lying in a festering swamp, a detailed environment can really spice up your toy display and add that extra touch of realism. The goal of this challenge is to create a custom base, diorama, playset, or similar structure, that you can use to exhibit your figures. The three best chunks of toy real estate will net Figure Realm's gold, silver, and bronze awards!
- You don't have to re-create a large location or structure in its entirety; a single room/area or small section of it is sufficient. Nobody expects you to make a complete X-Mansion or Death Star!
- As the diorama will likely be a lot of work all by itself, you are not required to make a custom figure to go with it (although you're welcome to do so if you wish.) IMPORTANT: You'll probably want to take some photos of characters interacting with the environment that you've crafted, when you do so, please use unaltered toys, not your other custom creations (unless it's an all-new custom figure that you made specifically to go with your diorama submission.) Remember, the contest entries are supposed to remain anonymous until the voting is over; if you were to place old customs in your diorama, Figure Realm voters might recognize them and identify you!
- You may modify or repaint an existing base or playset, create a new one from scratch, or anything in between. Your diorama can be any size/scale and you may use whatever materials, tools, or techniques that you like to make it. If you're stumped for ideas, or would just like to see examples, check out some of the submissions from the original 2009 incarnation of this challenge:
Diorama Custom Contest
Please remember to follow the
Contest Rules
and to
Vote Fairly
.
What is the contest schedule?
| | |
| --- | --- |
| Begins: | Contest Closed |
| Ends: | May 15th, 2012 - Last day for submissions. No exceptions! Cut off is at midnight Central Standard Time. |
| Voting: | May 16th - 22nd. |
Example Pictures for Ideas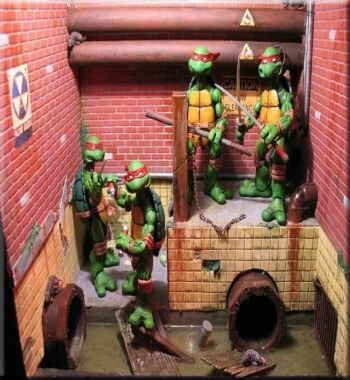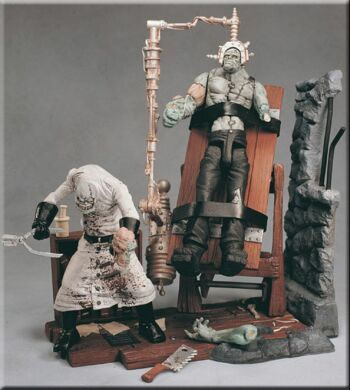 View Contest Entries

User Comments