Swimsuit Special Custom Contest

Summer's just about here, so it's time for your toys to put away their machine guns and light sabers, jump into a swimsuit, and head out to the beach or pool for some well-deserved rest and relaxation. The goal of this contest is simple: Make a custom of any character dressed up in some type of swimwear (bikinis, one-pieces, trunks/shorts, speedos, thongs, diving gear/wetsuits, etc.)
- There are no character limitations (you can even make an original one if you like.) No matter how ridiculous the results are, as long as you put them into a swimsuit, you can make a custom of whatever you want. Depending on whom you choose as your subject matter, your custom could be sexy, hilarious, or just plain disturbing!
- No skinny-dipping!!! Even if a character doesn't normally wear clothing, you must dress them up in a swimsuit for this challenge. For example, you'd have to put a pair of shorts or something on Marvel Comics' Silver Surfer to make him a legal entry.
- There aren't any size or scale restrictions and you may use whatever base bodies, parts, materials, tools, and techniques you like to turn your favorite characters into scantily-clad beach bums.
Please remember to follow the
Contest Rules
and to
Vote Fairly
.
What is the contest schedule?
| | |
| --- | --- |
| Begins: | Contest Closed |
| Ends: | August 15th, 2012 - Last day for submissions. No exceptions! Cut off is at midnight Central Standard Time. |
| Voting: | August 16th - 22nd. |
Example Pictures for Ideas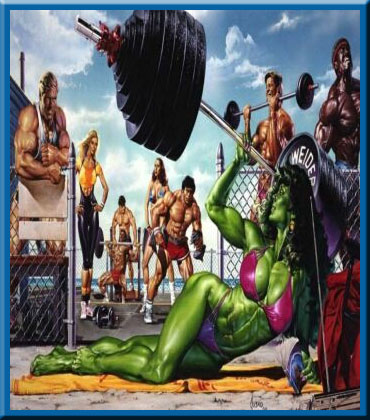 View Contest Entries

User Comments