Turtle Power! Custom Contest

Grab a slice of pizza, your best ninja gear and come with me; we're heading to the sewers of Figure Realm in honor of everyone's favorite heroes on a half shell. For this contest simply make a custom from the Teenage Mutant Ninja Turtles universe. All incarnations are fair game for this contest, so any version of the cartoon, comic books, video games, movies or toy lines are acceptable source material.
-Any and all characters from the TMNT universe are fair game. Unrelated proprieties that had a crossover with TMNT are not allowed however (so no Power Rangers, Savage Dragon or Flaming Carrot). A list of TMNT characters can be found
here
.
- 'Dress up' characters are also acceptable since it was a staple of the original toy line. Basically take any TMNT character and dress them up as something else. Pirate Leonardo, Stormtrooper Donatello, Steampunk Shredder, Surfer Michelangelo, etc.
-Vehicles, playsets and dioramas are also allowed providing they relate to the TMNT universe.
-As always there are no size restrictions for this contest. You may use any sort of materials, parts, tools or techniques that you wish. Whatever gets the job done.
Please remember to follow the
Contest Rules
and to
Vote Fairly
.
What is the contest schedule?
| | |
| --- | --- |
| Begins: | Contest Closed |
| Ends: | December 15th, 2012 - Last day for submissions. No exceptions! Cut off is at midnight Central Standard Time. |
| Voting: | December 16th - 22nd. |
| Managed By: | Green Skin |
Example Pictures for Ideas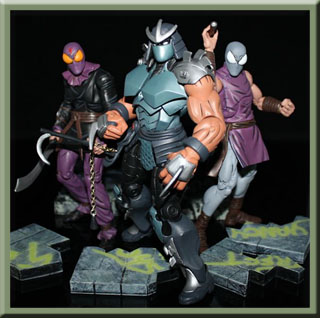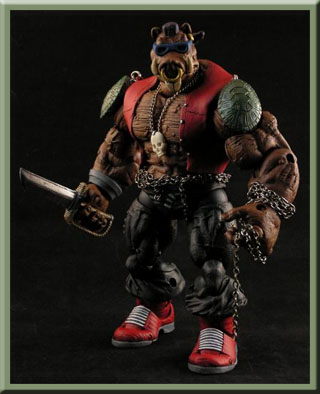 View Contest Entries

User Comments