TV Land Custom Contest
All hail the mighty television, love it or hate it there is no denying the vast amount of content it has produced since it's creation. For this contest we set out sights on the rich shores of TV Land. Simply make a custom of any character or person that appears on a television show; past, present or future. Whether it be reality shows, the news, commercials, mini-series, sitcoms, dramas, or any of the rest; they are all an acceptable source for entries. Multi media characters are acceptable, but you must make the version of that character that appears on television. So an Adam West Batman is allowed, but a comic book or movie version would not be.
-After some consideration puppets will be allowed. You just can't have a TV theme contest and leave out classics like Sesame Street, Thunderbirds or the Muppets...you just can't.
-Pro wrestlers are allowed in this contest if they are part of a televised program. It can be a regularly scheduled show like Raw, a Pay-per-view special, or just a local public access show. As long as they are televised in some way they are allowed for this contest.
-Animation/cartoons and claymation are not allowed for this contest.
-Entries may come from shows that haven't aired yet. For example entries for the show Defiance that is set to air on the Sci-Fi channel would be acceptable entries.
-As always there are no size restrictions for this contest. You may use any sort of materials, parts, tools or techniques that you wish. Whatever gets the job done..
Please remember to follow the
Contest Rules
and to
Vote Fairly
.
What is the contest schedule?
| | |
| --- | --- |
| Begins: | Contest Closed |
| Ends: | May 31st, 2013 - Last day for submissions. No exceptions! Cut off is at midnight Central Standard Time. |
| Voting: | June 1st - 7th. |
| Managed By: | Green Skin |
Example Pictures for Ideas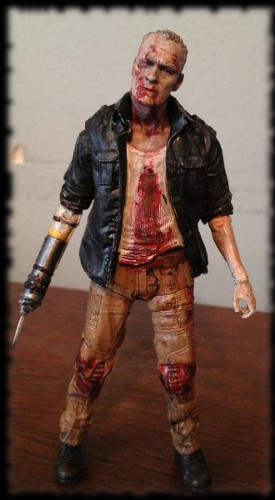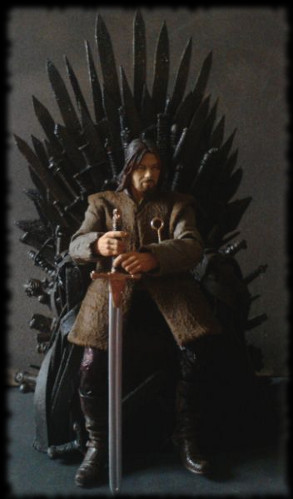 View Contest Entries

User Comments