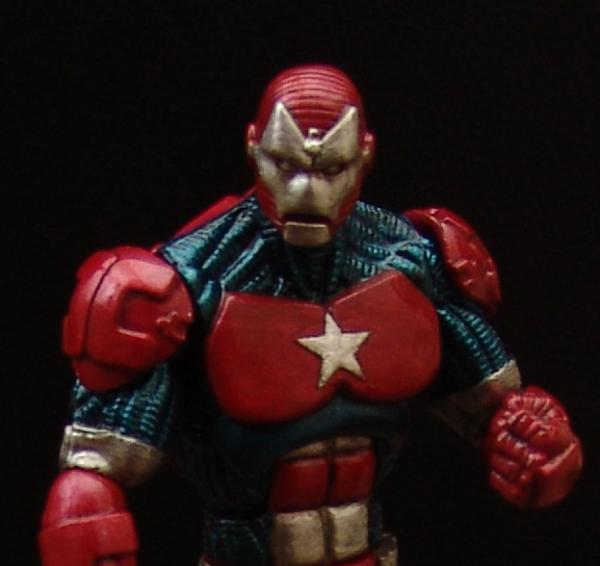 I know i posted this yesterday but i decided to touch up the paintjob (used a metalic red, more of a wash & more chrome) & he looks much better!
i love the dark reign storyline, iron patriot is such a ridiculous stereotype, perfect for the dark avengers, with the old school heros in their retro costumes! If you know the iron patriots identity, look @ the detail on this figures head & i think you will find it uncannily similar to him!
i realise i could have chosen an iron man with armour closer to iron patriot, but i really like this sculpt, the detail on the head is cool, the face looks menacing & i think the over all look is a bit more sinister.
i want to make all the dark avengers, but we will see!
removed the detail on the chest, cut of the stupid exhaust pipes from his back, filled in the hole, added star to chest then repainted the whole figure (the original red was shoot) used metalic blue for all the wiring sections & the lower part of the chest plate, then black washed, used a dark metalic red, then a lighter metalic red to highlight, used a really dark red wash, then titanium silver, followed by chrome silver.
the star is cut from wet/dry paper.