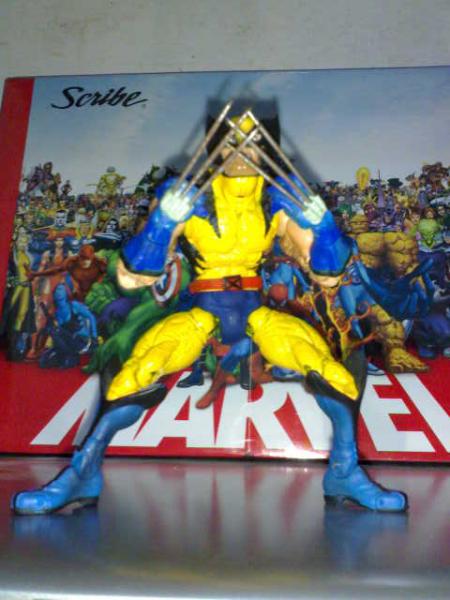 I was tired of seeing Wolverine to be taller than gambit. I mean, the series 3
wolverine is excellent, both sculping and artc, but...well, that's the reason
customizers do not use that figure as base for others...so I decided to break
my Wonderman, I used his legs and torso, and by using one broken, all decolored
wolverine series 3 from a flea market, decided to use the head, arms and boots,
changed the boots at the knee level, inserted the arms, the head and gave him
some yellow on torso and legs, then some blue on boots and shoulder pads (cut
from Maestro's apron), then added some steel razor claws and that's it, one
ultraposable Wolverine, almost as similar to the MvsC series. This one can croutch, crawl, etc, etc. For some reason, the camera len makes the figure to look with very skinny legs, but actually it looks good. Me quedo muy bien!!!