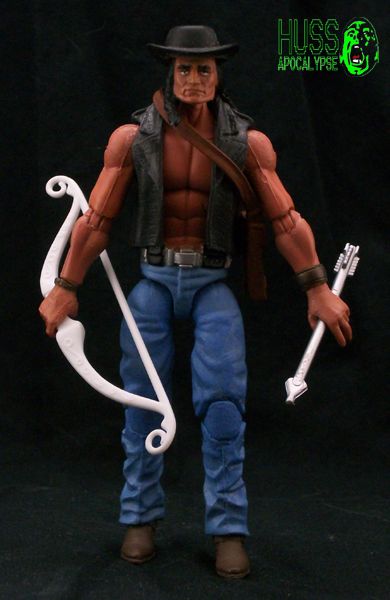 Ha ha! You thought the big jim's p.A.C.K. Apocalypse was over?!? It's only just begun!! Mwa ha ha ha hahahahaha!!!!
As I was finishing up my big jim's p.A.C.K. Megos, I was working on some other projects using gi joes. Whilst scouting for parts, ingredients for the p.A.C.K. Literally started jumping off the pegs at me, and I knew what had to be done. A new series of p.A.C.K. Customs, in a different scale! Just think of the battles these guys could have against cobra. Not to mention star wars, micronauts, fisher price adventure people and all the other great toy-lines in this scale (I'm looking at you marvel universe)...
Anyways, since I've already written several novels concerning my theories, opinions, and conclusions about the big jim's p.A.C.K. Toy-line (see my mego series), I'll do both of us a favor and spare you the lengthy discourse, and get right to the recipe.
Warpath was made using a spirit head and lower arms, a torch torso, movie stormshadow legs, and wild bill boots and a wild bill hat. His bow and arrow come from hard master, his purse,er, I mean satchel comes from red star, and his vest comes from wolverine in street clothes.
Hope you dig it and thanks for looking!