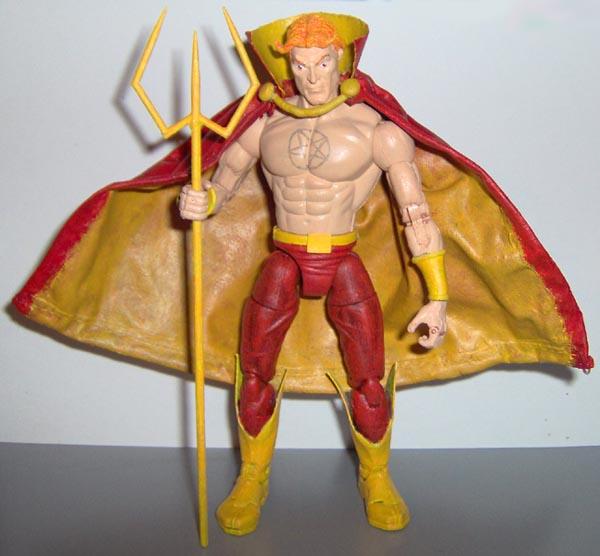 When I first read Ghost Rider, I thought Daimon Hellstrom was a cool mysterious character. Since then, I've read the series "Hellstorm: Prince of Lies" and his original series from the 70s and learnt that he's a total creep (not in a good way), but I still like him just for being a supernatural character!

And here he is in his original outfit! I used Kraven's torso and arms, Cyclops' legs and Bullseye's head.
I saw a custom Son of Satan on a website almost a year ago I think, by a seller named raynir, and the figure's head was really good, because it looked just right and it was so familiar, but I couldn't put my finger on what head it was. I emailed him and found out it was Bullseye, so the credit goes to him, I wouldn't have thought of that otherwise.

As usual, I tried to make the character as close to the comic as possible.
For the boots, I dremeled away Cyclops' boots and glued pieces of paper that I had cut. Then I added FIXIT Sculpt in between. I had first tried to make the boots entirely in FIXIT Sculpt, but it didn't work, and this method is much smoother.
The trident I made from an eating stick (I think it was) and toothpicks.
The cape was sown, and steel wire was inserted so it can be posed. Then I painted it and added the collar. It came out a bit short, but the idea was pretty good, it was my first try at a cape like this (my mother helped sow it) and I'll continue do develop the method on future customs.

I guess that's it. I put a lot of work into this figure and I really like the outcome on most of it.

Hope you like it and Thanks for looking!