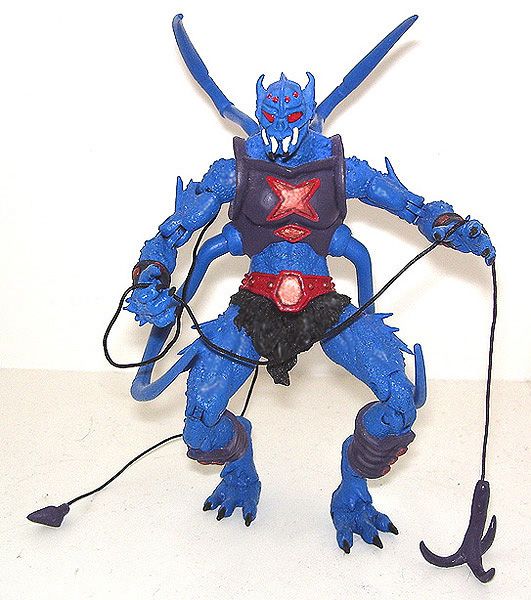 The biggest problem with having multiple entries in a contest (or several contests) is, although you've been working hard for weeks or even months on multiple customs, no one gets to see your work until the contests are over! Between June and September, I completed no less than 10 custom figures, and I've only been able to display two of them publicly! The others are all awaiting the close of their respective voting! Well, now my three entries in the Power of Grayskull Contest (big congrats to darththomas81 on his win of not just the contest but of suprasizeme's awesome Snake Armor He-Man) are finally revealed, and I can talk at length (MUCH length) about my work! So, first up, first entry, Eternia's very own Spider-Man, Webstor!

Say it with me: MOTU Hybrid is my attempt to unify the best of all three MOTU eras. The ideas (i.e. color schemes and concepts) of the original cartoon, the sculpts of the 2002 toys, and the articulation of modern figures, at a far more reasonable cost. Once again, "cost" is the operative word. Or perhaps "availability" is a more appropriate term. As in "lack of." As in,"good luck finding a NECA 2002 MOTU Webstor Mini-Statue ANYWHERE, and even if you do, you can't bloody afford it!"

So, like Jitsu, I had to make this guy using a different base figure. Chose ML Blackheart because he has the same digitigrade (that's "toe-walking" like dogs, for those of limited vocabulary, or who aren't uber-geeks, or just don't give a crap) feet as the 2002 design, similar spiky skin texture (though a lot more of it), similar clawed hands and feet, and all the articulation I could want. Took the head off and added spider legs from a Ben 10 Spider-Monkey. All four legs rotate for limited poseability. Sculpted the bracelets, greaves, armor, additional spikes, grappling hook, and head from scratch. I'm particularly proud of the head here. The fur skirt came from a 2002 Man-at-Arms figure. Added clips to the back of the belt so the long rope for the grappling hook can be wound up for storage. I even built the working "action feature" of being able to slide up and down the rope. His gun is the exact same orange laser rifle used by the original '80s Webstor figure.

A few neat points about this toy:
1) The middle picture is the official release mini-statue for comparison. While there are clear differences, I think they actually add to the piece, making him just a little more distinct from his MOTU brethren.
2) The paint job on this guy makes him a B!+(# to photo! The solid blue makes his texture barely visible, and the flat dark purple of his armor just EATS light. I have not stopped futzing with his pics for WEEKS, it's so hard to make him look right. I think I've got them sorted now, but he still looks WAY better in person!
3) The one major drawback of those feet is that he's hellishly unstable. It's a nightmare to get him to stand on his own, hence why all the pics are in the same pose. He CAN move, but without a display base, there's little point in trying to. Fortunately, he's got his own built-in roll cage! When he falls over, the spider legs protect him, and he doesn't get damaged in the slightest! It's kinda hilarious!

By the power of Grayskull!