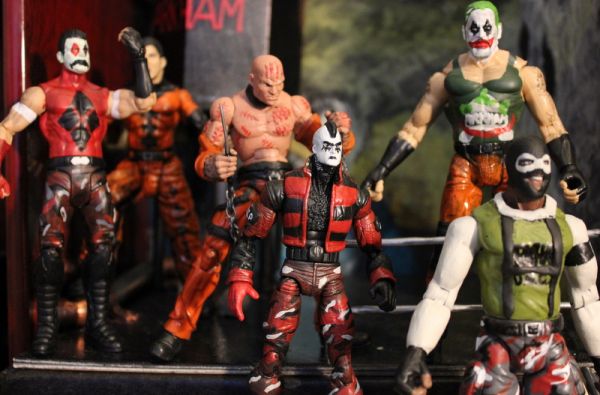 Here is another set of thugs. I must admit I am obsessed now with making more and more game accurate thugs. Hope you like these. If do you check out my other Arkham customs.

The Clown Thug I had to shape the hair, paint the whole figure, added wrist gloves, painted face to match the Joker Obramavich twin,

The Penguin Thug, repaint whole figure except pants added face mask, added hood, Straps, filled in arms to look like sleeves,

Zsasa (took Forever) Repainted whole Drax figure, added scars, leather straps to belt and legs to look like restraints, added chains to wrist, and loop at belt.

BlackGate thug, repaint whole figure, added hair to cover hole in his head

Harley Thug 1 (Xorn) repaint whole figure, shaved hair, added mohawk, filled in his old man wrinkles and painted face. Camouflage pants were hard to get accurate

Harley Thug 2 (concept) repaint whole figure added Harley Diamond, painted camouflag.

A lot of fun to do, took longer than I thought it would, but close to perfection is hard sometimes (just kidding-not even close to perfection).