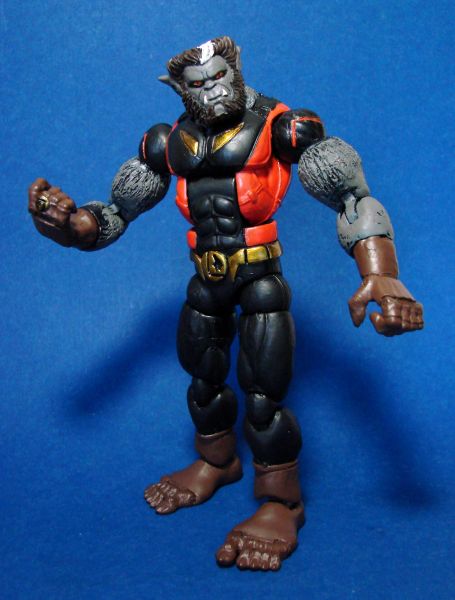 I started out by removing all the gear, knee pads, and belt from the figure, sanded down the head, joints, feet, and most of the face.
The next step was to fill in the gaps and holes left by the accessories.
After that I carved the detail on his chest, back, and shoulders following by sculpting a new face, ears, fangs, facial hair, belt, ring, upper feet, some fur on his arms, and some scar marks on his left arm.
Finally, a full paint job, and sealing.
It was A LOT of work!!!!!