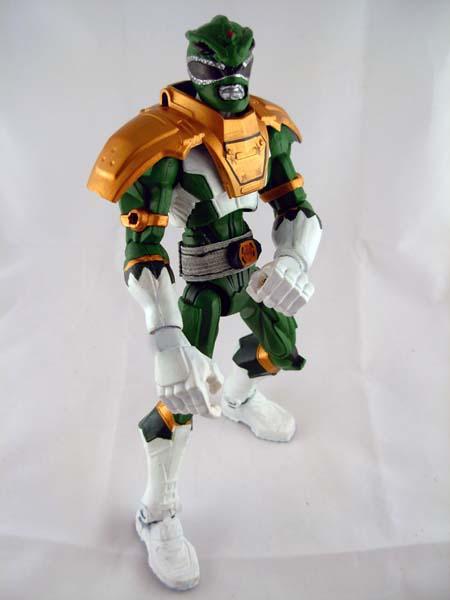 Okay so... Ryan and I have been pretty darn excited with the Power Ranger Legends figures coming out... except that they are IMPOSSIBLE to find in Canada! ARGH, and I'm still trying to justify the $50 people are gauging on a website for... ugh. So in the meantime... Ryan and I decided to make one for ourselves. Our local WalMart (which is crud right now, as it is being renovated), had Sigma 6 figures on for $4.00 -- so needless to say, we picked up a few. They have been collecting dust, up until this weekend, when we broke the seal and started this little gem.

We had a little arguement when it came to the sculpting of the helmet, so Ryan took over for that. After that was dry I started the paint work, as the Sigma characters have some pretty nifty little outfits, I tried to follow those lines, while keeping true to the MMPR suit lines. I'm not sure which Sigma character this was, but he did have a convenient removeable breast plate that worked perfectly for the Green Ranger. I also hand sculpted the Dragon Dagger, it's still drying on the table -- I will update the photos for anyone interested in seeing it.

So, yeah.. hope ya'll like him, and if not, well I at least hope it brings back a memory or two. It does for me, I will admit... Tommy was my first crush as an 8 year old little girl... and his last appearance as the Black Ranger, I gotta say he still was looking hawt! LOL.

** Update, one new photo... with Dragon Dagger and lighter, brighter green!