Exclusives - Muppet Show (Palisades) Checklist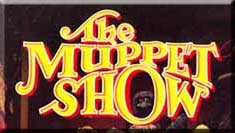 The Muppets: a loveable cast of comical puppets. Together they formed and hosted the Muppet Show, a rather comical routine preformed on stage. Many hardships were faced by the Muppets along with many joys. Throughout it all however, the Muppets kept a positive attitude and a good message for viewers. They provided a good kid friendly show that made people of all ages laugh. To further elongate their legacy in the world, Palisades brings to us the Muppet Show toy line. The line features the main characters from the classic show in their various skits. For collectors or enthusiasts alike, they are sure to be a must have!
Subseries for Muppet Show
Accessories, Exclusives, Mega Muppets, Mini-Muppets, Series 1, Series 2, Series 3, Series 4, Series 5, Series 6, Series 7, Series 8, Series 9, All
Exclusives

Muppet Show

-

Exclusives

Released in 2003 by Palisades

Job: Correspondent, reporting live from the Planet Koozebane Special Talents: Staying in the clear while the Koozebanians complete their highly combustible mating dance. Likes: Koozebanian weekends. . .

Report Corrections for this Checklist.

Show Thumbnail Pictures As (if available):
Loose
or
Package
Muppet Show For Sale