Missile Flyers - X-Men (Toy Biz) Checklist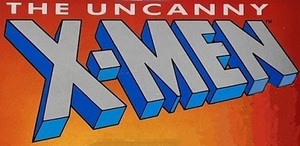 Children of the Atom, soldiers for their cause, whether it be for mankind's survival or it's demise, they are hated and feared for no other reason than being born different. Out of this turmoil, the world's most powerful telepath, Charles Xavier, tries to lead humanity towards the path of peace and tolerance. Aiding him in the struggle are his champions, The X-Men, mutants believing firmly in Xavier's dream of a better tomorrow for all man and mutant-kind.
Subseries for X-Men
10" Figures, 10" Metallic Mutants, 12" Collector Heroes, Accessories, Age of Apocalypse, Battle Action Mega-Armor, Battle Bases, Battle Blasters, Battle Brigade, Battle Brigade Repaints, Battle Talkers, Box Sets, Classic Light up Weapons, Classics, Collector Card Bonuses, Flashback, Invasion Series, KayBee Exclusives, Missile Flyers, Monster Armor, Mutant Armor, Mutant Genesis Series, Mutant Monsters, Ninja Force, Onslaught, Phoenix Saga, Phoenix Saga - CD-ROMs, Pocket Comics, Power Slammers, Projectors, Robot Fighters, Savage Land, Series 1, Series 2, Series 3, Series 4, Series 5, Series 6, Series 7, Shape Shifters, Space Riders, Super Shooters, Vehicles, Water Wars, All
Missile Flyers

X-Men

-

Missile Flyers

Released in 1997 by Toy Biz

(with Hidden Weapon Wing Armor) The darkest and most evil villain to ever face the X-Men, Apocalypse possesses power beyond imagination. Awakening from hibernation, Apocalypse makes his attack again. . .

X-Men

-

Missile Flyers

Released in 1997 by Toy Biz

(with Transforming Wing Attack Armor) Fighting alongside the X-Men for as long as he has, Bishop has adventured throughout the world and battled unspeakable villains. But little can compare to flyin. . .

X-Men

-

Missile Flyers

Released in 1997 by Toy Biz

(with Spring Loaded Wingpack) A member of the mutant group X-Factor, Shard now fights alongside the X-Men against the forces of Apocalypse. As skilled with a blaster as she is with her mutant powers. . .

X-Men

-

Missile Flyers

Released in 1997 by Toy Biz

(with Launching Bird of Prey Missile) With his super-strong Adamantium bones and claws, as well as a mutant healing factor, Wolverine can stand up to just about anything. So when the X-Men take on A. . .

Report Corrections for this Checklist.

Show Thumbnail Pictures As (if available):
Loose
or
Package
X-Men For Sale