bad_guy_robot's B/S/T - COMPLETE OVERHAUL!!! - 11/07/16
Posted in
Trading Post
These figures are for mainly just for sale only, but we will consider trade offers. Please note that prices are negotiable so feel free to make an offer and we'll try to work something out. Thank you everyone for checking this out.
NOTE: While some of our figures have been bought new, others have been bought in used, played with condition and may have paint chipping and/or loose joints. If you want to know the condition of a certain figure, feel free to PM us for more details.
ebay username: dragonz_blade
It's been a while since we've been on here, but we're hoping to get back into the community. Thanks for checking out our new revised Trade Thread.
WANTS:
Marvel:
Ultimate Green Goblin BAF - pieces or complete
DC:
Young Justice figs [6" DCUC articulation line]
Arkham Asylum/City figs [mainly Killer Croc, Mr. Freeze, Poison Ivy]
Others:
Ghostbusters figures [6" classic and new]
Funko Pops [PM with what you have]
----------
HAVES:
[ALL PRICES INCLUDE SHIPPING]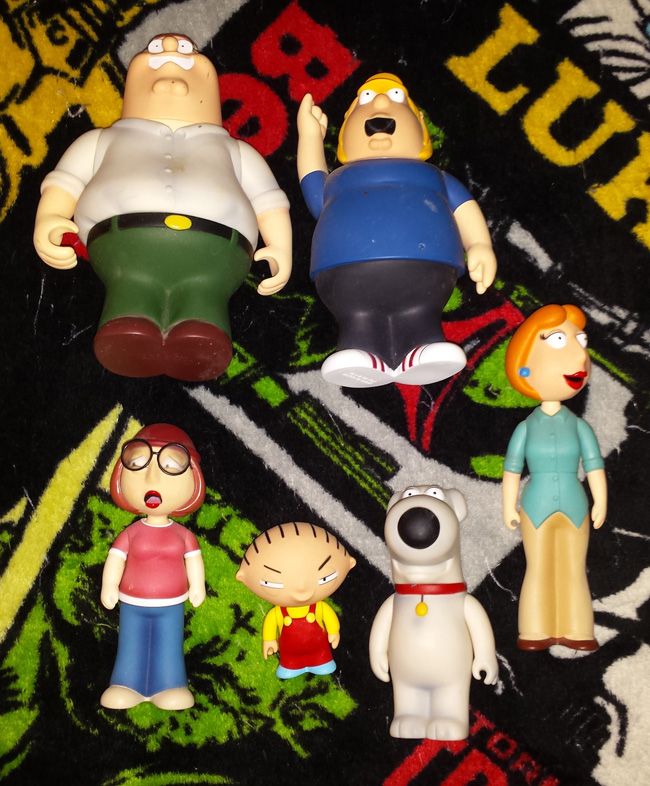 Set of Mezco Family Guy figures - $35
12" Iron Man (basic 5 point articulation, talking) - $10
ML Thing - $13
XMC Stealth Beast - $20
XMC Magneto - $12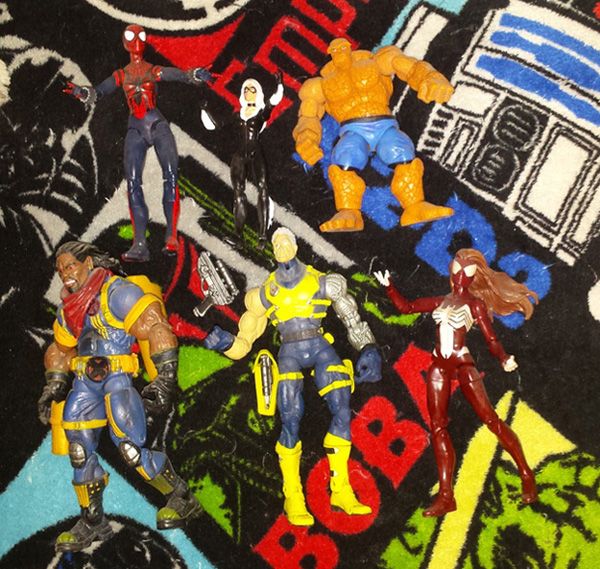 ML Spidergirl - $14
MU Black Cat - $8
MU Thing - $9
ML Bishop - $17
ML Cable - $20
ML Ultimate Spider-Woman - $14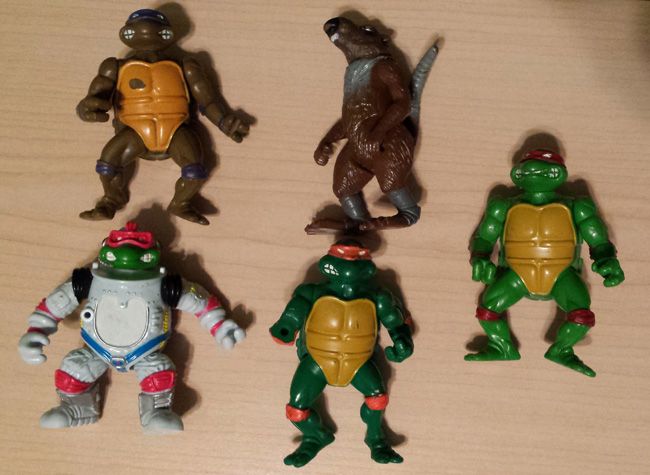 Lot of 80s/90s Ninja Turtles Figures [come as shown, missing belts, Mikey missing elbow down, all have moderate paint wear] - $25
ML Hope Summers - $15
MU Collosus - $8
MU Cyclops - $7
MU Jean Gray - $18
MU Beast - $9
ML Spider-Woman - $13
YJ Cheshire [basic 4" figure from China] - $5
Action League Tomar Re - $6
Action League FlashPoint Aquaman - $4
Action League FlashPoint Wonder Woman - $4

Posted by
Bad_Guy_Robot
on Sunday, March 25, 2012 - Updated on Monday, November 7, 2016